We are dedicated to giving you the best swimming pool design and construction experience we can give – every time! To make this possible, our designers are highly trained specialists who have many inground and semi-inground swimming pool installation projects under their belts.
Our pool installers in Ontario are well-trained and careful about how they work on your property. Every team member, at every phase, follows the same procedural checklists for each pool construction project. No unwanted surprises, just beauty and fun!
To Create Fun Family Memories – Just Add Water!
We take your dream pool design ideas and turn them into a beautiful reality. From classic to contemporary, we have the design solution for you. Together with you, we will design, specify and build a pool and surrounding area that meets all your design and functionality expectations and works as a world-class swimming pool system.
Semi-Inground Pool Design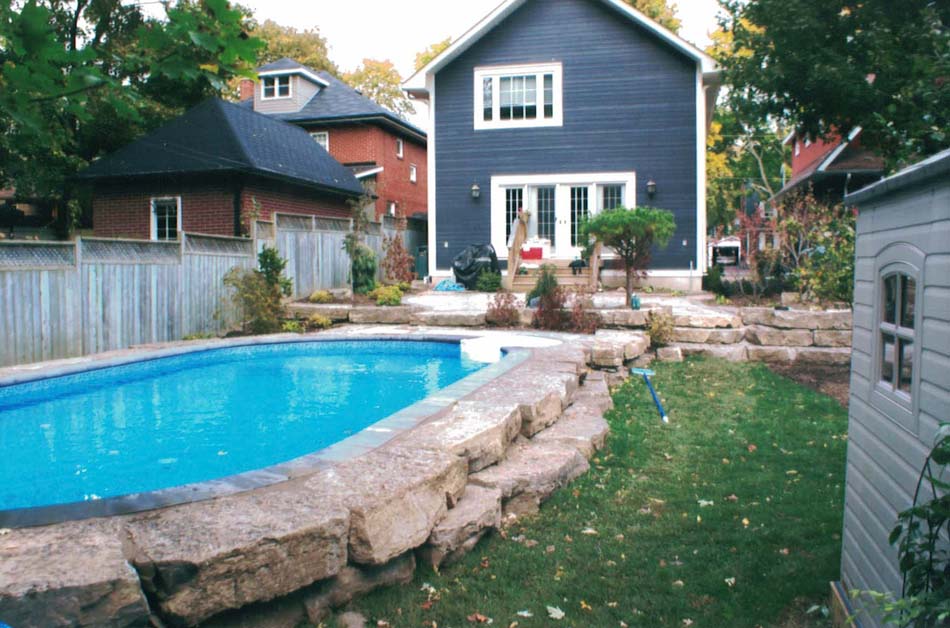 With more opportunities for layering and design interventions, our semi-inground pool designs are carefully conceived to balance the aesthetic with the technical requirements. A semi-inground pool design calls for most of the structure to be inground, with a portion of the swimming pool extending about ground level by about half a metre.
Our collaborative design approach will be supported by AutoCAD designs, related specification documents, and 3D drawings. All our swimming pool designs can also come with integrated soft and hard landscaping designs for the ultimate home entertainment area.
The cost and pool installation time will differ depending on the type of pool selected, e.g. fibreglass, steel, and concrete or vinyl liner. The hard landscaping around the pool will also affect the price, based on materials and complexity.
The raised structure of the semi-inground swimming pool works very well as extra seating, water feature, or counter space.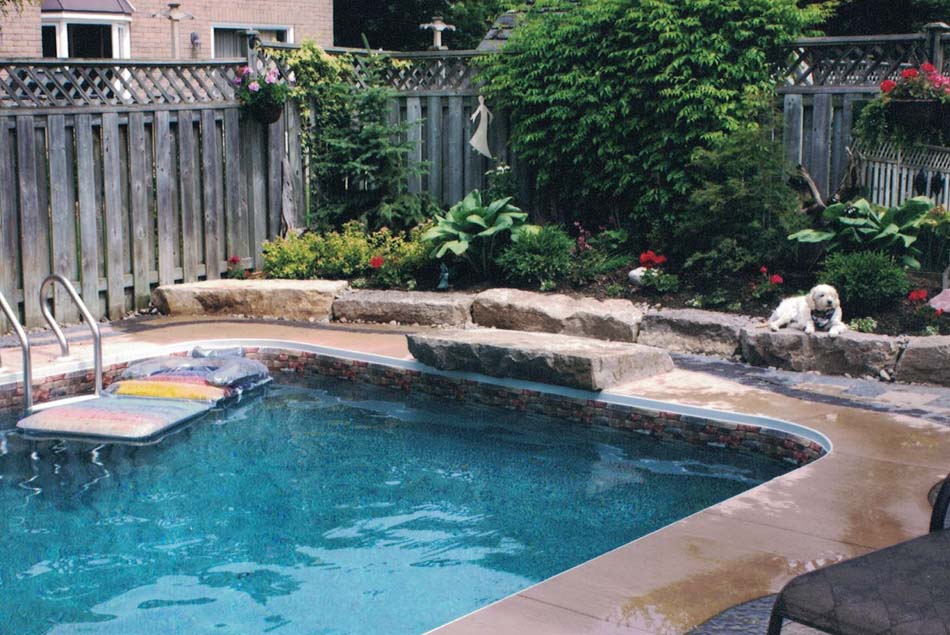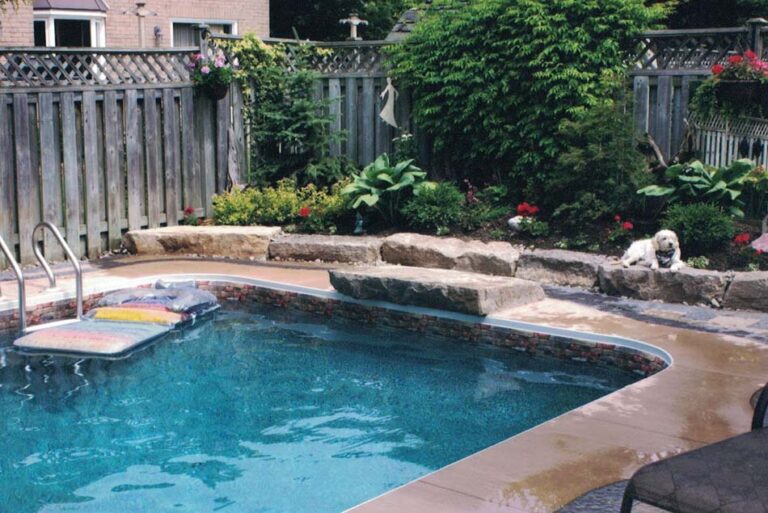 Coordination of pool installation starts with meeting the team and sharing your needs and vision of your pool or water feature. We then brainstorm back at the design studio, draw up a comprehensive design and present the full design pack to you.
This is the opportunity for you to tell us about the changes you want, and any scope increase you need. We will then revise the design and present you with the final design.
The final design's technical specifications are drawn up and presented to you as technical drawings with dimensions. This is followed by the coordination of the construction project, inspections during and post construction, snag list resolution, and final sign-off.
You will receive documentation on detailed specifications, electrical requirements, filtration requirements, lighting options and pump room needs. Our pool installer will also assist with sourcing and procurement as well.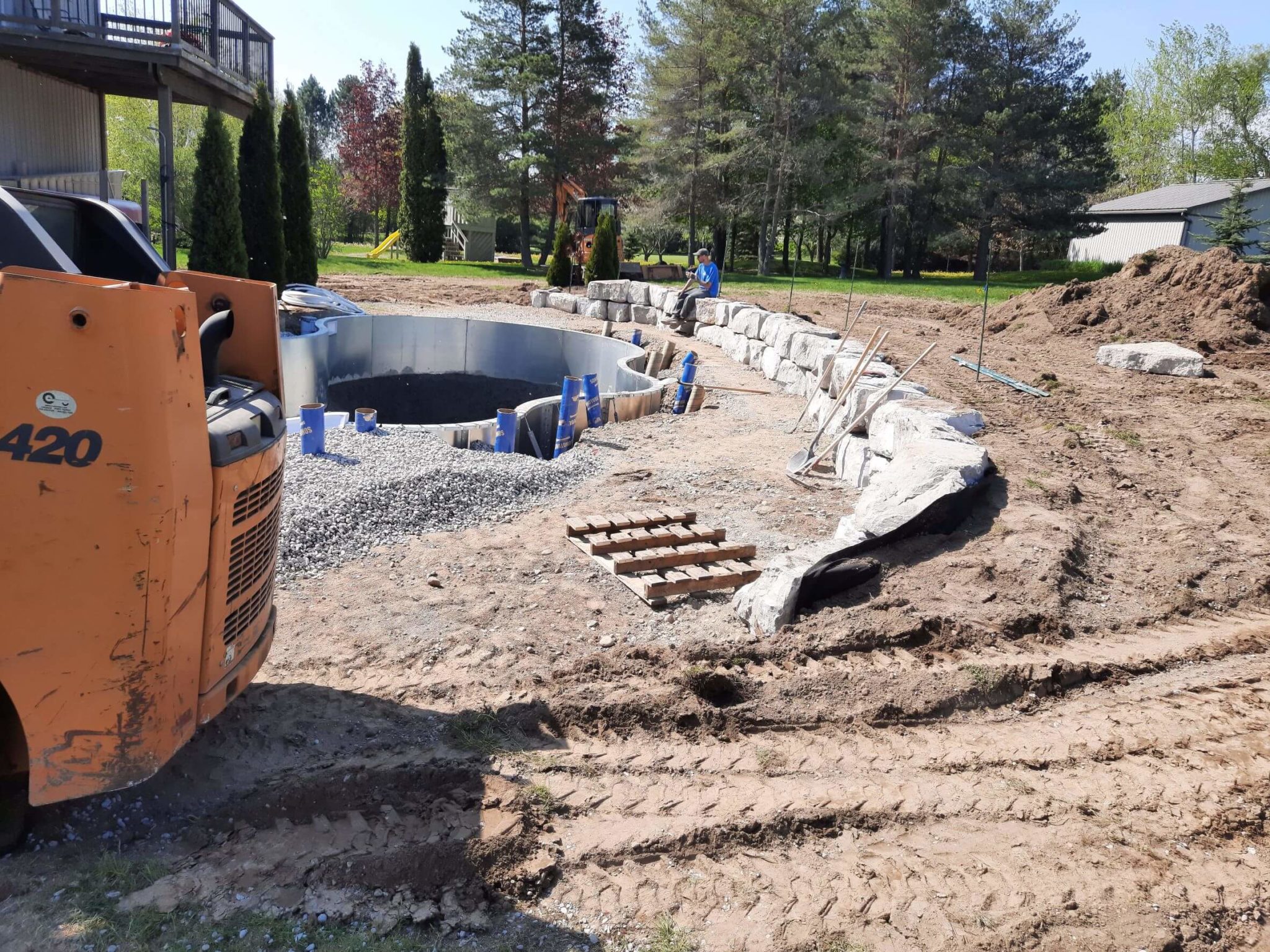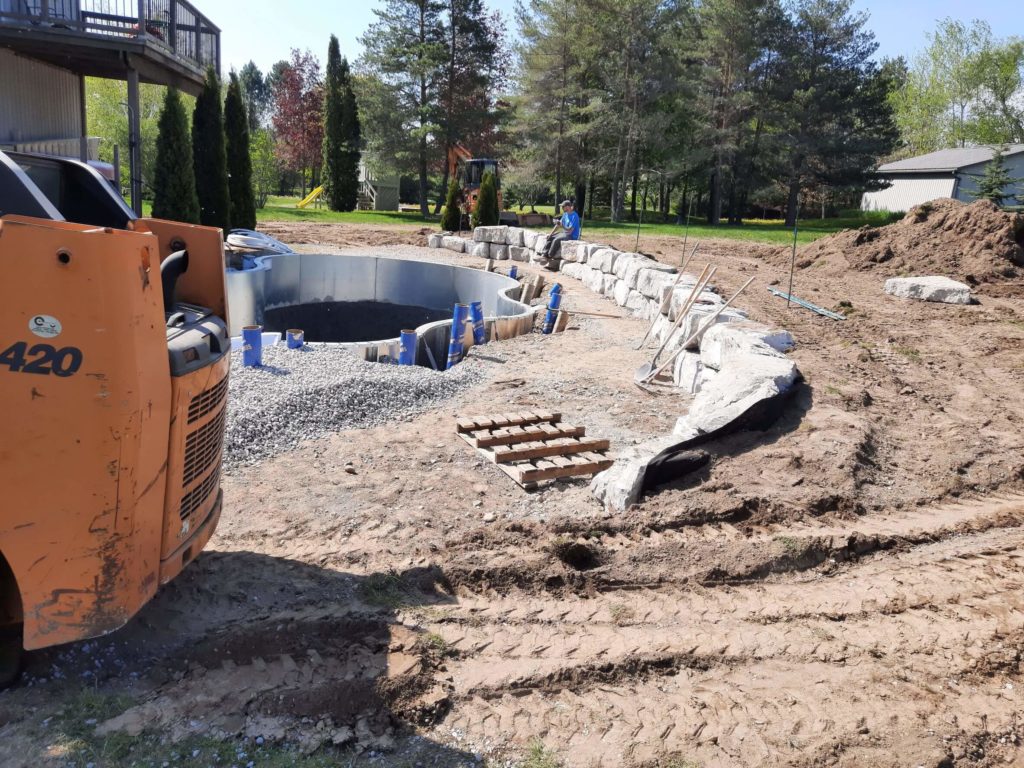 We are well-versed in the latest technical details and trends required by architects and quantity surveyors. We keep abreast of the cutting-edge pool technology, equipment and materials, which enables us to respond confidently and appropriately to the most complex needs.
We can also repair existing pools or renovate them, giving them a new lease on life with an impressive redesign of the surrounding space.


"We had an excellent experience. Mike and team are very hard working, as promised on-time, and lovely to work with. The team was very respectful of our property and others. Time management followed through and through. Pat who was in charge, was accommodating and eager to help."
Brian Greer
"Mike has been a great customer of ours for many years, and maintains a very proficient and organized company. Always prepped and ready to go, neat/clean – tight operation through and through. – for over 20 years."
Romero Zatari